With cash prize on the line big name black belts came out to play at the IBJJF San Diego Pro. Here's what went down…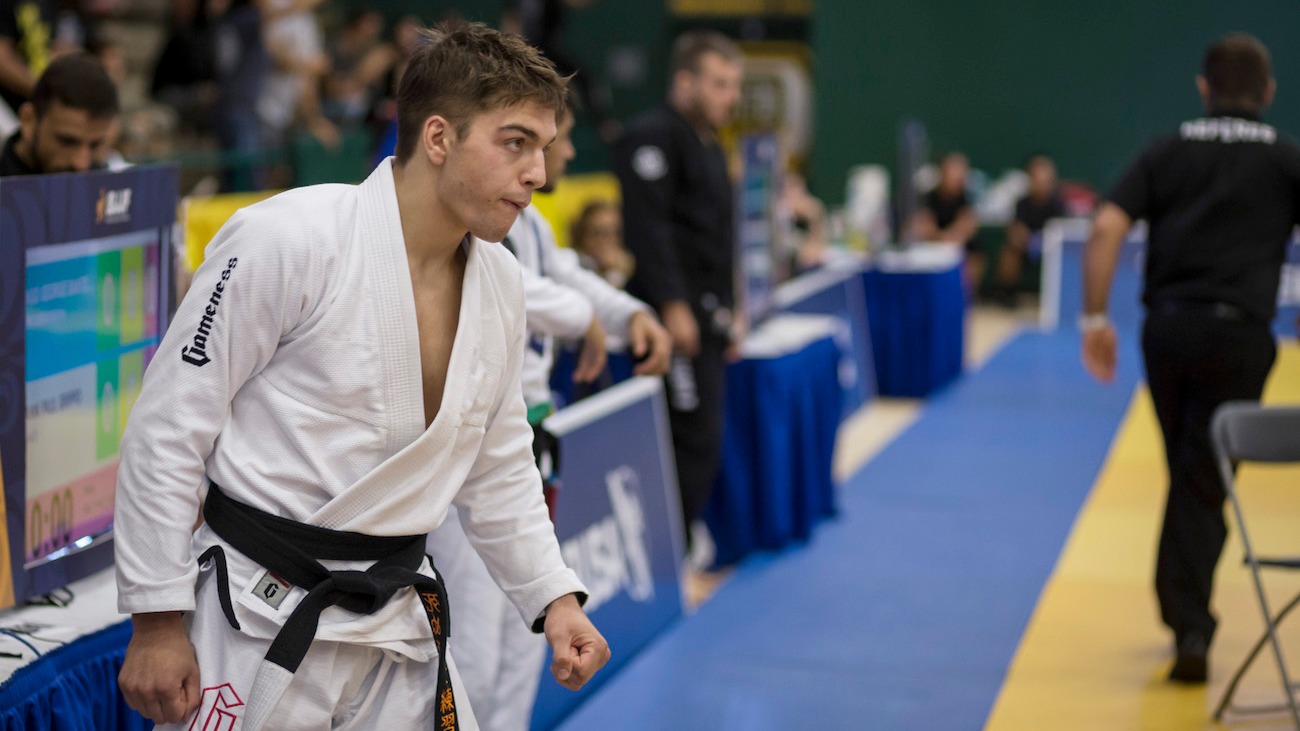 ​Photo: Michael Sears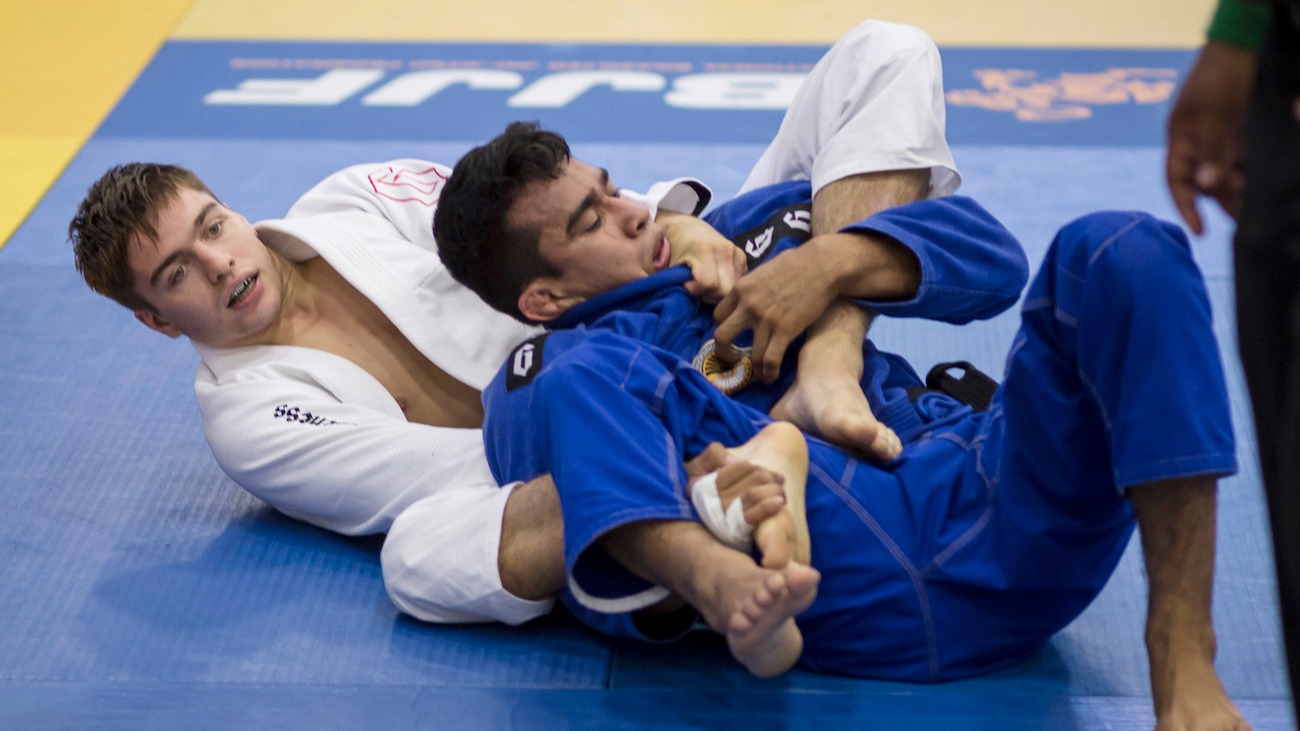 ​​Photo: Michael Sears

Grippo sweeps featherweight prize
2017 world bronze medalist Gianni Grippo (Alliance) entered this tournament the heavy favorite to take home the $4,000 and didn't disappoint. Gianni would open up his tournament submitting Thiago Macedo (Rodrigo Pinheiro) with a collar choke from the back. 
In the final he would defeat Hiago George (Cicero Costha) 2-0. George had previously defeated Silvio Duran (Vitor Shaolin) by advantages in a close semifinal, after both men submitted their first round opponents.
---
​​Photo: Michael Sears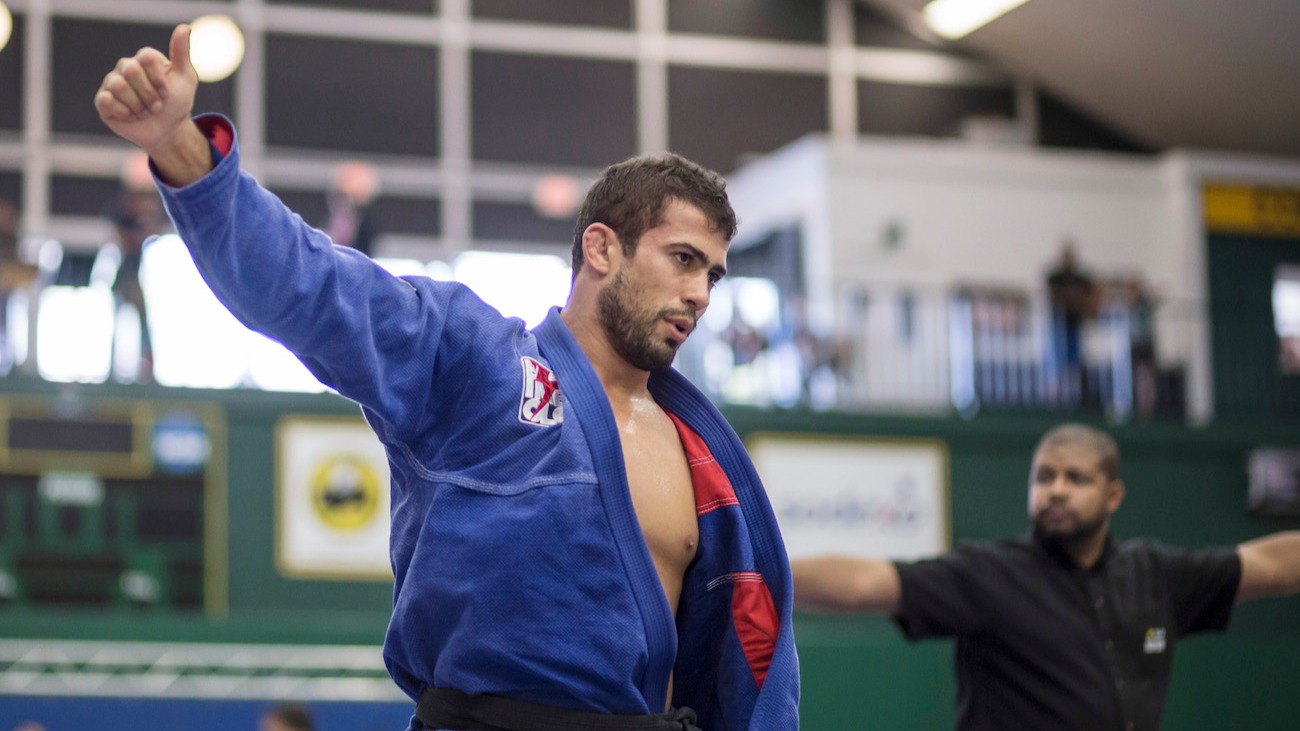 ​​Photo: Michael Sears
Souza unstoppable at middleweight
Three-time world champion Otavio Souza (Gracie Barra) increased his record number of BJJ Pro gold medals from five to six in an incredibly deep division. Souza won by submission in his first match before closing out with teammate Victor Silverio in the semi. 
This set up a rematch with 2017 world bronze medalist Jaime Canuto (GF Team), who defeated Souza in this years Brazilian Nationals. Souza would avenge that loss, taking the final match against Canuto by a score of 8-0. Canuto had previously beaten Michael Liera (Atos) in the semifinal after submitting Yan "Pica Pau" Lucas (Ribeiro) in his first match of the day with an armlock.
---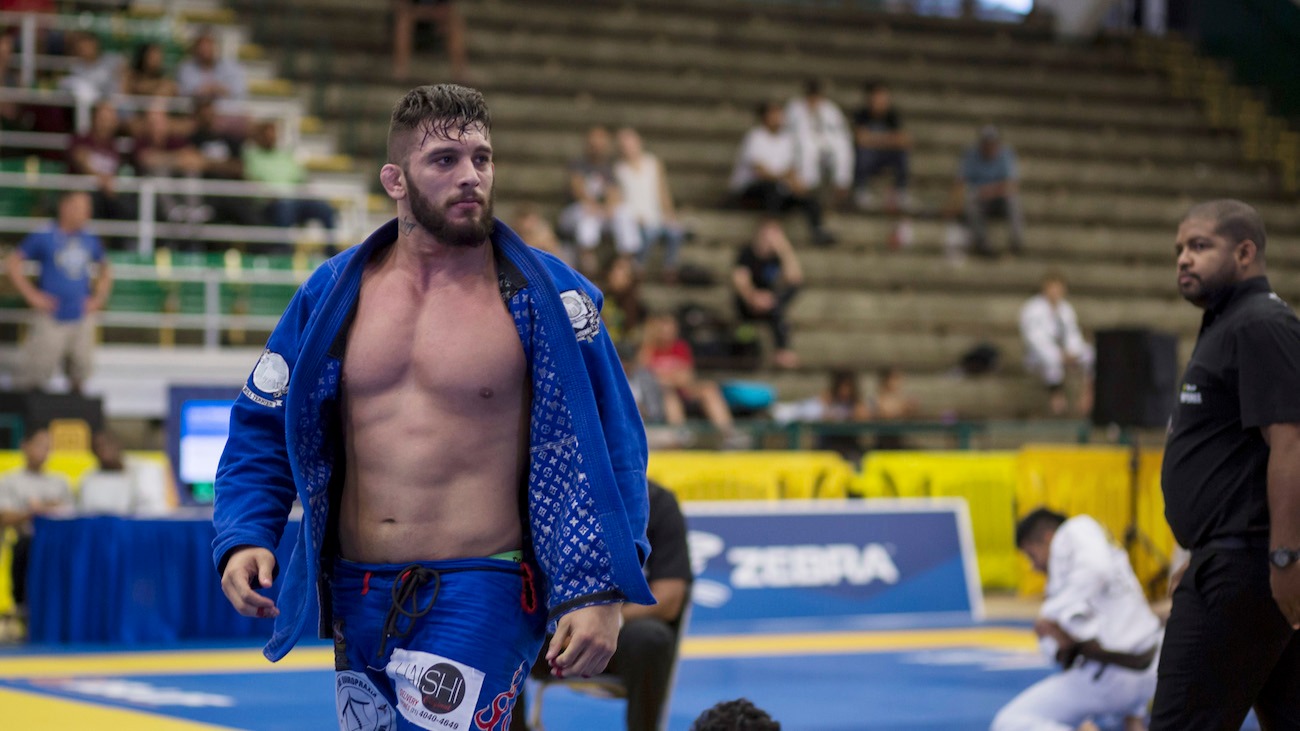 ​​Photo: Michael Sears
Gaudio claims heavyweight cash prize
Patrick Gaudio (GF Team) and Lucas "Hulk" Barbosa (Atos) met in the final of the 2017 Pans, with Gaudio winning 2-0. 
Gaudio would again go on to defeat Hulk by one sweep in San Diego, this time by a score of 4-2. The two men are both registered for next weekend's Los Angeles Grand Slam and another rematch is very likely.
---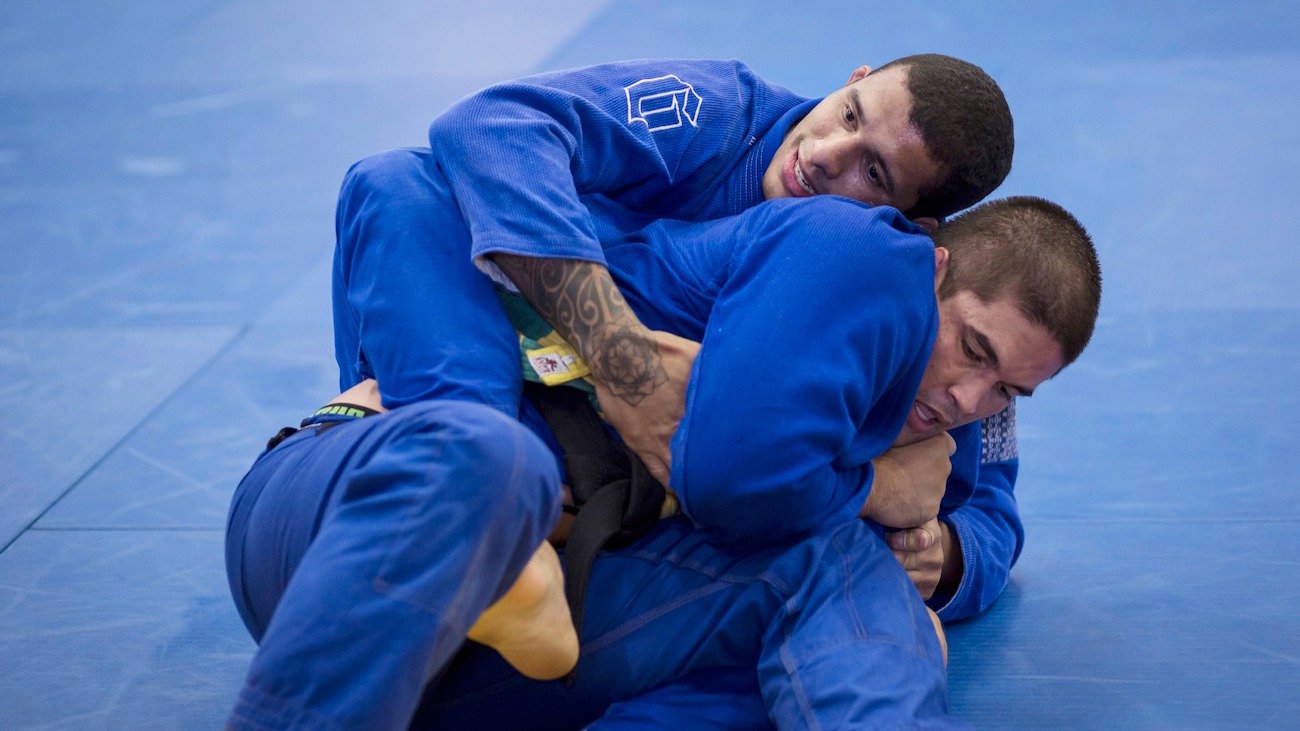 ​​Photo: Michael Sears
Gutumberg braves injury for first black belt title
First year black belt Gutemberg Pereira (GF Team) took home the gold up a weight class from his normal super-heavyweight division. Pereira's entire side of the bracket was composed of his GFT teammates and they bowed out to let him advance to the final. 
The other side of the bracket would be won by 2017 world silver medalist Gustavo Dias (Ribeiro). Gutemberg would end up winning a heated final by a score of 6-4, with several breaks needed to address a knee injury from early on in the match.
---
​​Photo: Michael Sears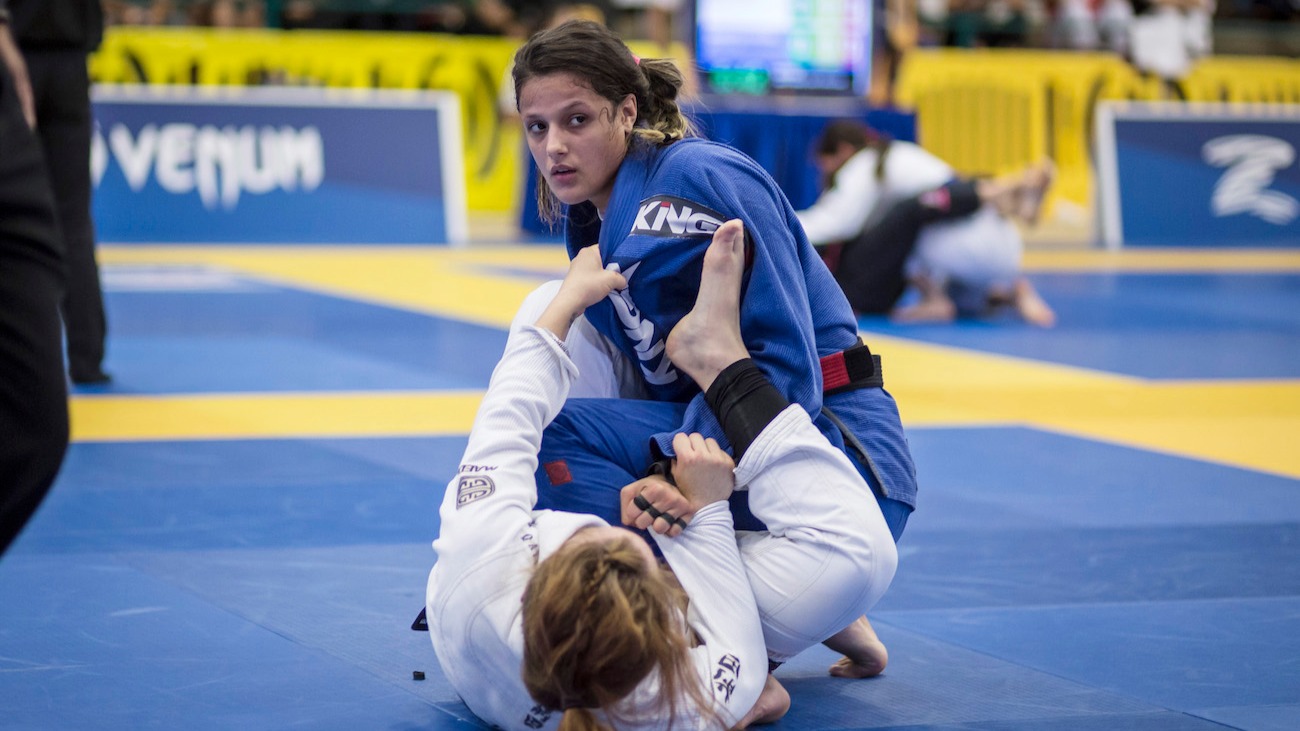 ​​Photo: Michael Sears

Nathiely wins division packed with world champs
The $1,500 womens absolute division ended up having only four competitors, but three of those women were 2017 world champions. The first semifinal saw 2017 heavyweight world champ Claudia Do Val (De La Riva) defeat 2017 featherweight world champion Maxine Thylin (Gracie Humaita) by advantages. 
2017 medium-heavyweight world gold medalist Nathiely de Jesus (Cicero Costha) took down Heather Raftery (Atos) by a score of 13-6 in the other semi. Unfortunately Do Val had aggravated an old injury against Thylin and had to bow out of the final, but said she is hopeful to be able to go for the upcoming Los Angeles Grand Slam.
---
FloGrappling's hottest content, delivered to your inbox
Don't miss breaking news, feature stories, event updates, and more. Sign up for the FloGrappling mailing list today.
Article Source